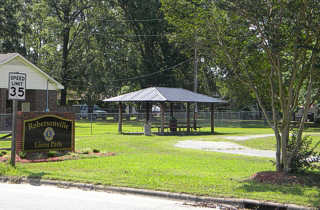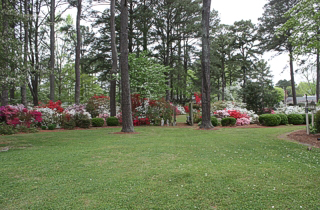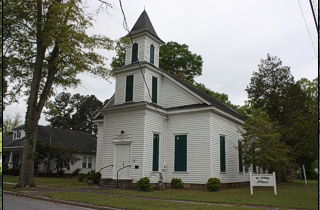 Early History
The earliest known citizens of the Robersonville area were the Tuscarora and Morotock Indians. We know that settlers lived here many years before the Revolutionary War according to Deeds, Family Bibles, Wills and Church Records. One of the earliest known Churches of the area was Flat Swamp Primitive Baptist Church, founded in 1776. Among the early settlers of this area was the family of Henry Robason, who is said to have been born in 1710 in England. Eventually the family name became "Roberson" and the family tree grew throughout this region.
1800's
Before the Civil War, George O. Roberson and his father, William, owned a store originally located on the northwest corner of what is now known as Railroad and Roberson Streets. The local militia trained at this store during the Civil War. After returning from the war, George built a store across the street from the original one on the northeast corner of Railroad and Roberson Streets. George's son, William W., and his brother, Henry D., ran the business for a time. Before and after the Civil War, apple trees were plentiful in this area, and some still remain within the town.
The Town of Robersonville was incorporated in 1872. The first mayor was William W. Roberson, and commissioners were Henry D. Roberson, Staton Everett and Eli Askew.
The Robersonville Primitive Baptist Church was founded in 1883. The land was given for the sole purpose of building a house of public worship and school. The original church was dismantled in 1883 and the present sanctuary completed the same year. The building is now home to the St. James Place Museum.
Additional information concerning the early history of The Town of Robersonville may be obtained by contacting the Town of Robersonville Public Library or the Town Office and request a copy of the 1972 Robersonville Centennial Book.  Come Visit US Today! For further information:  Visit Martin County and Town of Robersonville