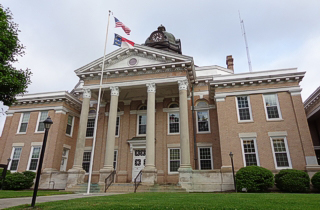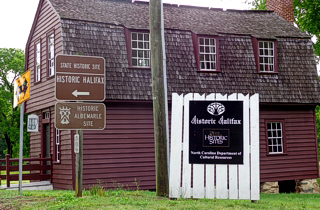 Where the spirit of Independence was born…
The Town of Halifax is a very proud and special place, with a rich history, being instrumental in the early growth and development not only of North Carolina, but of the Nation. Halifax was an important colonial town, serving as the meeting place of the colonial legislative for a time. It was during these legislative sessions that saw Halifax be the site of the passage of the Halifax Resolves- the first official action taken by any colony to move for Independence from England – on April 12, 1776. Halifax was also the birthplace of the North Carolina State Constitution. The story of Halifax's very rich and interesting history is told daily at the Halifax State Historic Site, on St. David Street (US 301 Business North) in Halifax.
Halifax is situated on high bluffs between the Roanoke River and the north bank of Quankey Creek. The Town served as an important river port in colonial times, as it is located at the head of navigation on the Roanoke, very near the fall line between the Piedmont and Coastal Plain regions of North Carolina. Today, the river is a major recreational asset, with local residents and visitors enjoying the many fishing, hunting, and canoe/kayak opportunities available on the river.
Halifax welcomes all visitors to our quiet and friendly Town!!  For additional information:  Visit Halifax and Historic Halifax.